Palm Beach County's Best Bonded Rubber Installation Services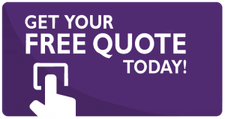 The playground is a hub of action and entertainment, but children play rough, which means they fall down from time to time. This single-layer structure is made up of wire-free, pigmented recycled rubber that has been washed and a polyurethane binder. Bonded rubber surfacing will not freeze or absorb water if proper drainage is provided, allowing for all-year-round play.
Palm  Beach County Safety Surfacing is a leading bonded rubbers retailer and installer. Bonded rubbers are a smooth, appealing surface made from new, 100% recycled shredded rubber tires. Bonded rubber is a single-layer structure that is made entirely of recycled rubber! The amount of material and depth of bonded rubber playground surfacing can be fully tailored, making it an ideal option for work and play areas of all sizes.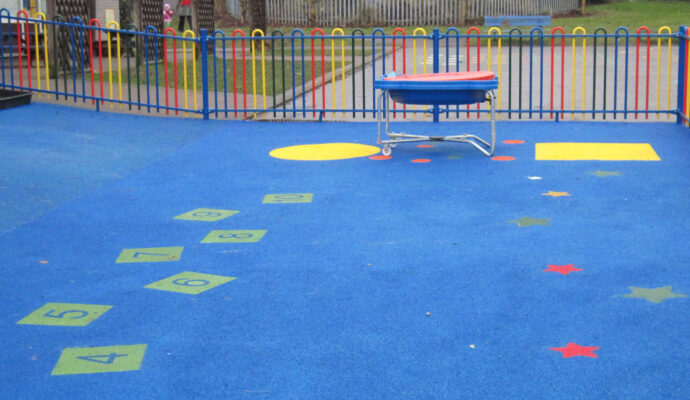 Standard poured rubber surfaces can be replaced with bonded rubbers. It offers the same open one-piece surface as poured rubber, but with larger parts. It is poured in a single-layer solution on-site, giving the outdoor facility a natural look.
No matter what the scale of the project is, each calculation is dependent on the exact amount of surface material required. The cost per square foot for smaller playgrounds can be more due to the minimal amount of raw material needed. This option can be prohibitively expensive as compared to rubber playground safety tiles. In general, you will need a surface area of at least 1000 sq. ft. or more for wet poured rubber flooring. We will set it up for you (anywhere in the USA).
Latest Playground Technology.  The bonded rubbers used by our Company are the most recent advancement in playground surfacing science. For children on playgrounds, our bonded rubbers playground surface offers vital fall height safety. To avoid displacement during use, this surface is kept together with the highest quality binder. It is hand-installed and trowelled to provide a durable, seam-free finish.
Shredded Tyre Rubber. Our cutting-edge surfacing has aided in the development of healthy playground environments all over the County. Bonded rubbers are the most recent advancement in playground surfacing. The material is made up of shredded recycled rubber tires that have been coated and mixed with polyurethane binding to create a smooth surface with superior impact absorption.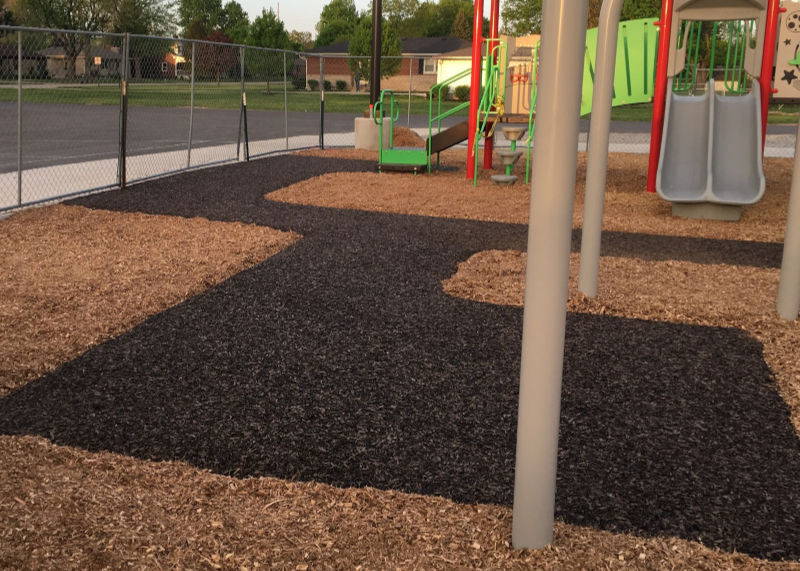 Great Alternative. Rubber safety surfaces can be used in a variety of areas, from schools, daycare centers, fitness centers, and also pool decks, dog parks, amusement parks, water parks, and senior centers. Our bonded rubber mulch is an excellent option for customers looking for an alternative to loose-fill rubber mulch.
Very Durable. Rubberized surfaces (also known as "wet pour rubber" or "bonded rubbers stone") are common for a reason: they are long-lasting, low-maintenance, easy to walk on (almost spongy), and clean. Unlike its dirt, sand, concrete, and wood chip counterparts, this reduces the need for continuous replenishment. Bonded rubbers surfacing will not freeze or absorb water if proper drainage is provided, allowing for all-year-round play.
We Offer Great Surfaces. Our consumers do not need to be shown that poured rubber playground surfacing is a perfect option. The material is made up of crushed recycled rubber tire material that has been coated and combined with polyurethane binding to create a smooth surface that absorbs impact well. Our certified in-house installation team custom mixes and pours our bonded rubbers on-site.
Reduces Risk When Playing. Our bonded rubber surfaces' shock-absorbing properties will help spread the energy of a falling body or head, reducing the likelihood of life-threatening injury. The cost of your bonded rubbers surface for playgrounds 1000 sq. ft. or more will vary from $8 to $14 per sq. ft. built, depending on fall height specifications, paint options, the state of the current surface, venue, and a few other considerations.
Very Low Maintenance. Bonded rubbers provide an aesthetic and natural feel to your playground while requiring less maintenance than poured-in-place flooring. Since the rubber accounts for landscape variances to produce an even surface, no additional work is required to level the ground. You will relax knowing that your playground surfacing project will be completed on time by seasoned and trained playground surfacing installers.
We Have The Experience That You Need. Palm Beach County Safety Surfacing will provide our customers with a full playground surfacing installation because of our many years of building and general construction experience. PIP surfaces are wheelchair and walker/cane available, making them an excellent option for maximum mobility. Only ADA and ASTM-compliant rubber with long color life are available.
Bonded Rubber Is Great.  Bonded rubbers, like most unitary surfaces, receive high marks for their safety characteristics. The rubber's natural properties provide superior impact absorption and normally enable the surface to meet ASTM critical fall height specifications with ease. Many bonded rubbers mulch producers promise that their products are manufactured from organic ingredients that are free of toxins and additives that could irritate delicate skin. Bonded rubbers mulch is available in a number of colors, making it ideal for use in a playground or outdoor environment.
Installation Of Bonded Rubber Mulch For Playgrounds. The construction of bonded rubbers mulch is on the simpler side of the playground surfacing options. Professionals will install it quickly. Professional installers will normally complete a playground in a day, depending on its size.
Bonded Rubbers Price.
---
The cost of bonded rubbers can vary depending on your needs. Palm Beach County Safety Surfacing may change the specs to fit your budget and requirements. The cost of bonded rubbers varies depending on a variety of factors, including the size of the field, the location, and the depth required. As compared to covering a small patch, the concentrations of rubberized shred would be less if you have a larger area to cover.
Bound rubberized chipping floors are commonly laid for play areas and are made from recycled car tires. The rubber is crumbled into little pieces that resemble wood shred in appearance. After that, we will glue all of the chips together and spread them out on top of a certain surface. This form of surfacing may be installed in children's play areas and other outdoor locations for a variety of reasons.
Below is our list of additional services:
Locations We Serve
We offer the above surfacing services at the following locations within Florida: