Palm Beach County's Best Bonded Rubber Mulch Installation Services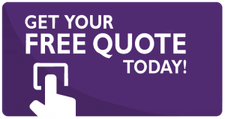 Palm Beach County Safety Surfacing is a rubber mulch manufacturer in your County as well as a national installer. Bonded Rubber products made from recycled rubber are long-lasting and cost-effective. Bonded rubber mulch is an IPEMA-certified playground protective surface that prevents children from dropping up to 16 feet. You can use the resources on our platform to determine how much-recycled rubber you will need for your project and to browse a gallery of photographs of our items in use in playgrounds, landscaping, equestrian, and other settings around your county. Rubber mulch has other benefits in addition to being recognized as a rubber safety pad.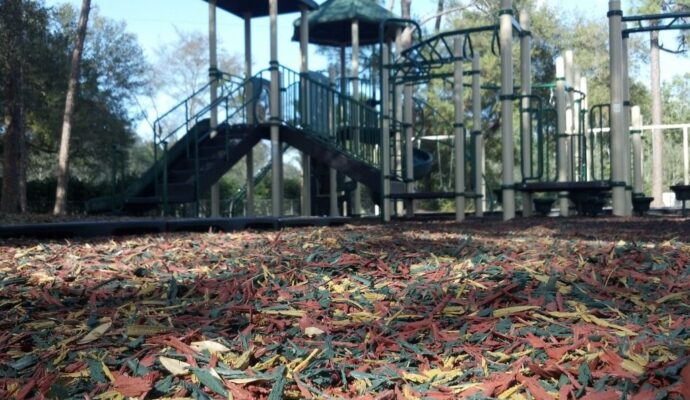 Eco-friendly. Since resin mulch is manufactured from shredded recycled truck tires, it is environmentally sustainable because it reduces landfill waste and CO2 pollution. Rubber mulch comes in a variety of colors, from earthy tones to a subtle silver, and if you want an exclusive protection coat, we will combine the colors to make a hybrid rubber mix.
Looks Natural. Since no two bits of shredded rubber are the same, it does not have a uniform look with jagged edges like wood bark. Rubber mulch, unlike bark, sticks in place when it is bound by resin, making it easier to preserve.
Impact Absorbent. Rubber mulch is excellent at absorbing falls, which is one of the many safety benefits. Rubber mulch will soften falls depending on the depth.
Porous. Water is able to fall through the irregular particles of ripped tires that do not mesh together when assembled, preventing puddles and floods.
It is Flexible. Rubber mulch, which is known for its flexibility, is an excellent choice for places that need a protected surface that can be conveniently built around play equipment.
Maintainable. The rubber shreds, unlike wood bark, are glued together with a special resin, preventing displacement and particle loss. This makes it an excellent choice for areas that need less effort and maintenance.
Made From Recycled Tyres. Rubber mulch protection surfacing made from recycled tires is used by Our Company. Rubber mulch is widely regarded as the safest material to use under a swing set because it ensures consistent shock absorption and stability. Allow us to be your one-stop-shop for all rubber materials, from rubber horse arena footing to colored rubber mulch.
Ideal In All Weather. Aside from its superior drainage properties, resin mulch is also anti-slip, which helps to keep playground accidents to a minimum.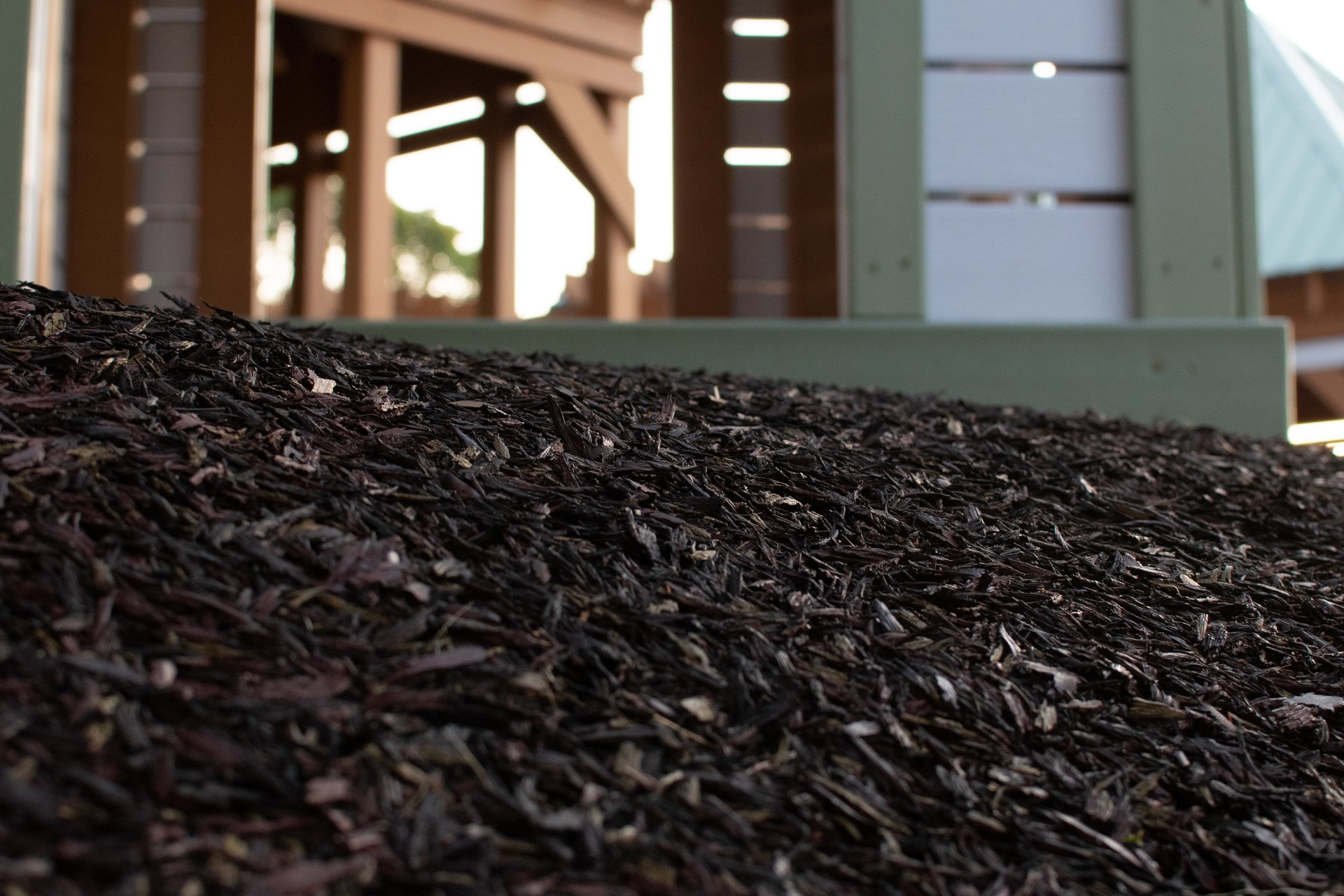 Quality Rubber Products.
Our customers come to us for bonded rubber mulch and other high-quality rubber materials for playgrounds, landscaping, horse footing, ballistics, and other applications. Our bonded rubbers mulch, also known as resin mulch, is made from shredded recycled tires that are bonded together with a special resin to make an impact-absorbing, protected surface for play areas and playgrounds.
Great Playground Surface.
For those who want the natural look of wood mulch with the protection and low maintenance of a unitary surface, bonded rubbers surfacing is a great playground surfacing choice. Bonded rubbers mulch saves you time and money by eliminating the need to re-mulch every year, and it comes with a 12-year warranty. If you are still not sure if bonded rubbers mulch is the right protection surface for you, give our team a call to discuss your choices and our services. Rubber mulch helps to keep the soil moist since it is non-porous and does not absorb water when it passes over the soil. Since most rubber mulches have higher specific gravity than water, they cannot float or wash away as quickly as other products like bark mulches. Tires are shredded to make rubber chippings, which resemble wood bark chippings and are used to make our bonded rubbers mulch.
Worth Every Cent. Our bonded rubbers mulch, like wetpour, can be placed in a range of depths to absorb impact from falls. Rubber mulch is more expensive than most fabrics, but you will not have to think about long-term maintenance because of the material. Although landscaping fabric is not needed underneath rubber mulch or any mulch for that matter, the advantages of doing that make the extra time and money spent during mulch installation worthwhile.
Awesome Safety. The American Society for Testing and Materials recommends a mulch depth of three to six inches for playgrounds. For landscaping and gardening purposes, one to two inches of rubber mulch is required. It also serves as a weed buffer, as weed seeds dehydrate in the mulch before touching the soil, reducing fungus and plant growth.
A Great Alternative To Wood Mulch.  Standard wood mulches may be replaced by rubber mulch, which is made from recycled materials. Rubber chips are glued together and laid in place to provide a smooth, porous, and soft play board. Since rubber mulch can be laid directly on grass, minimal groundwork is needed prior to installation – it can also be laid directly on grass! Like wood mulch and other products, it will not frost, blast or wash down, compress, erode, or decompose.
Keeping Costs Down.
---
It is made by mixing shredded rubber mulch with a binding agent and trowelling it flat with a trowel. Rubber mulch is non-compostable. Unlike wood or organic mulch, recycled rubber does not attract mold, bacteria, or mildew. Unlike wood or organic mulch, this substance does not obstruct the soil's ability to absorb water. It is also cost-effective, which is a big plus for budget-conscious customers.
Furthermore, construction can be completed without the use of edging, further reducing costs. Palm  Beach County Safety Surfacing makes it simple to get the exact bonded rubbers mulch and other items you need thanks to our low prices and dependable service. Rubber mulch comes in a variety of colors; just because it is a safe surface does not mean it has to be boring! Rubber mulch has the bonus of being used in a range of neutral colors. Rubber Mulch is also pest-free, since colors do not bleed into clothing or skin in the shower, and it does not host insects or rodents.
One-stop Installation.
---
Palm Beach County Safety Surfacing offers a variety of recycled rubber materials for use in landscaping, gardens, playgrounds, equestrian areas, shooting ranges, sports fields, among other applications. One of the most significant benefits of bonded rubbers mulch is that it is installed in-situ, allowing us to mount it in a variety of depths to accommodate the Critical Fall Height (CFH) of play equipment.
Below is our list of additional services:
Locations We Serve
We offer the above surfacing services at the following locations within Florida: